Event details
What is this Event about?
It's Halloween time! Which means trick or treat! Two kids have dressed on their favorite Halloween costumes and are standing in Ricarten Town asking people for treats! But not just mere treats, they are looking for the most delicious treats of the Realm! And those only drop from the Pumpkin Ghost. Unfortunately for the two kids, they are still too young and scared to go hunt for those treats themselves. Thus, they've been the entire year gathering a very good collection of items, and are now trading them for candies! Wise children!
How about we give them some treats or else they might trick us?
There's also Ghost Castle, read below on what it is and all the prizes you can win!
How can I participate in this Event?
Pay a visit to the Halloween Kids in Ricarten Town and follow their instructions. Or visit Stella, also in Ricarten Town.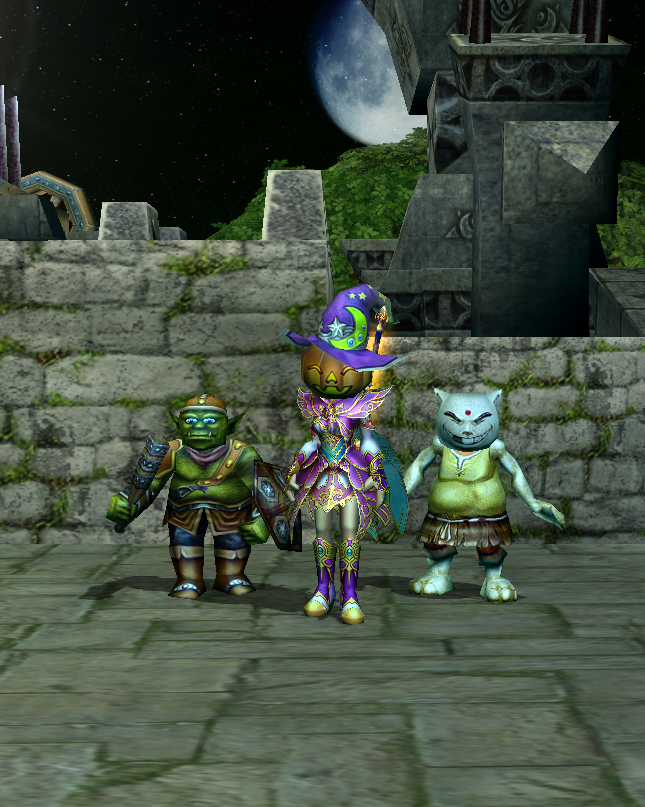 One of them will tell you to hunt candies from Pumpkin Ghost.
You can find the Pumpkin Ghosts in all battlefields, this is their appearance: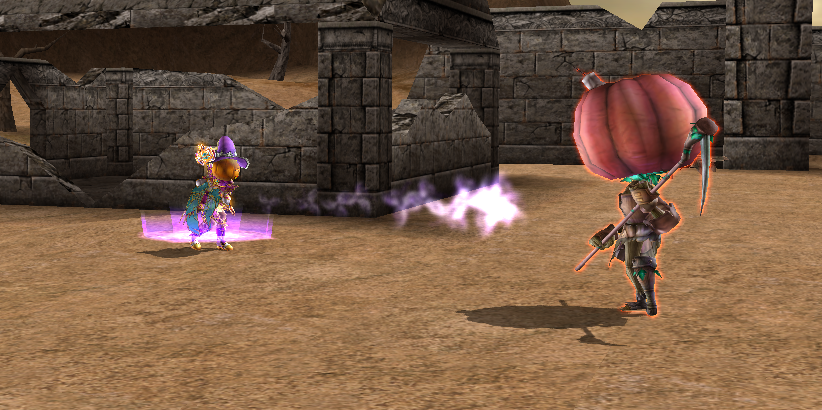 It has been said by night keepers that these ghosts have the most delicious candies of the world!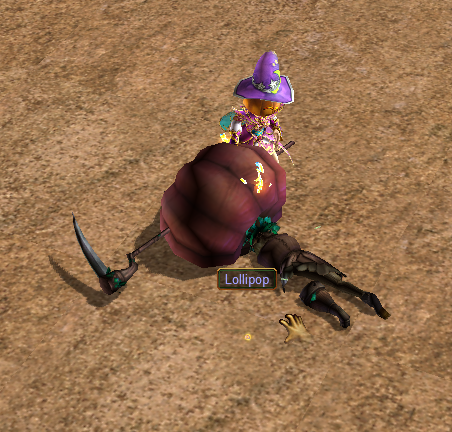 You must collect 10 candies of 1 type (for example, collect 10 Lollipops). There are 3 different types of candies:
After you have collected 10 candies of 1 type, talk to the Halloween Kid and give him the treats for some nice rewards in return, including Halloween Specials:
That's a Magician Hat, Witch Hat, Pumpkin Hat and Dracula Suit and Dracula Dress.
What are the other rewards?
There's a lot of rewards from Integrity Crystals, Caravans, Lucky boxes, Gravity stones and many other stuff! But really... especially.... Halloween Boxes with so much new content!!


That's a Halloween Standard Box and Halloween Premium Box. The Standard one gives a temporary Costume or Halloween Weapon Skin! It has a small chance to clone your currently equipped Weapon or Shield! The Premium one gives a permanent Costume or Halloween Weapon Skin!
Show me which items! Here they are:
Vampiric Costume and Succubus Costume


Halloween Weapon and Shield Skins















To get the Weapon Skin item type you want, you must be actively wearing the item type you want. For example, if you want a Halloween Shield skin, you must be wearing a shield. If you want a two-handed Halloween Sword skin, you must be wearing a two-handed sword. It does not matter which one you are wearing, just that you are.
Ghost Castle
What else you got? Well, there's the other kid... He'll let you enter Ghost Castle instance! Well, you must be above level 100.
Bring two friends with you in your party, and a Ghost Castle Key, which you get from the Pumpkin Ghost also:

With that, you can enter Ghost Castle.
In there, you've got to defeat Jack the Lantern, he's the boss of Pumpkin Ghosts! Get through it, and you'll be reward with a bunch of Halloween Lanterns! Oh, and some nice experience gain as well!

This is Ghost Castle: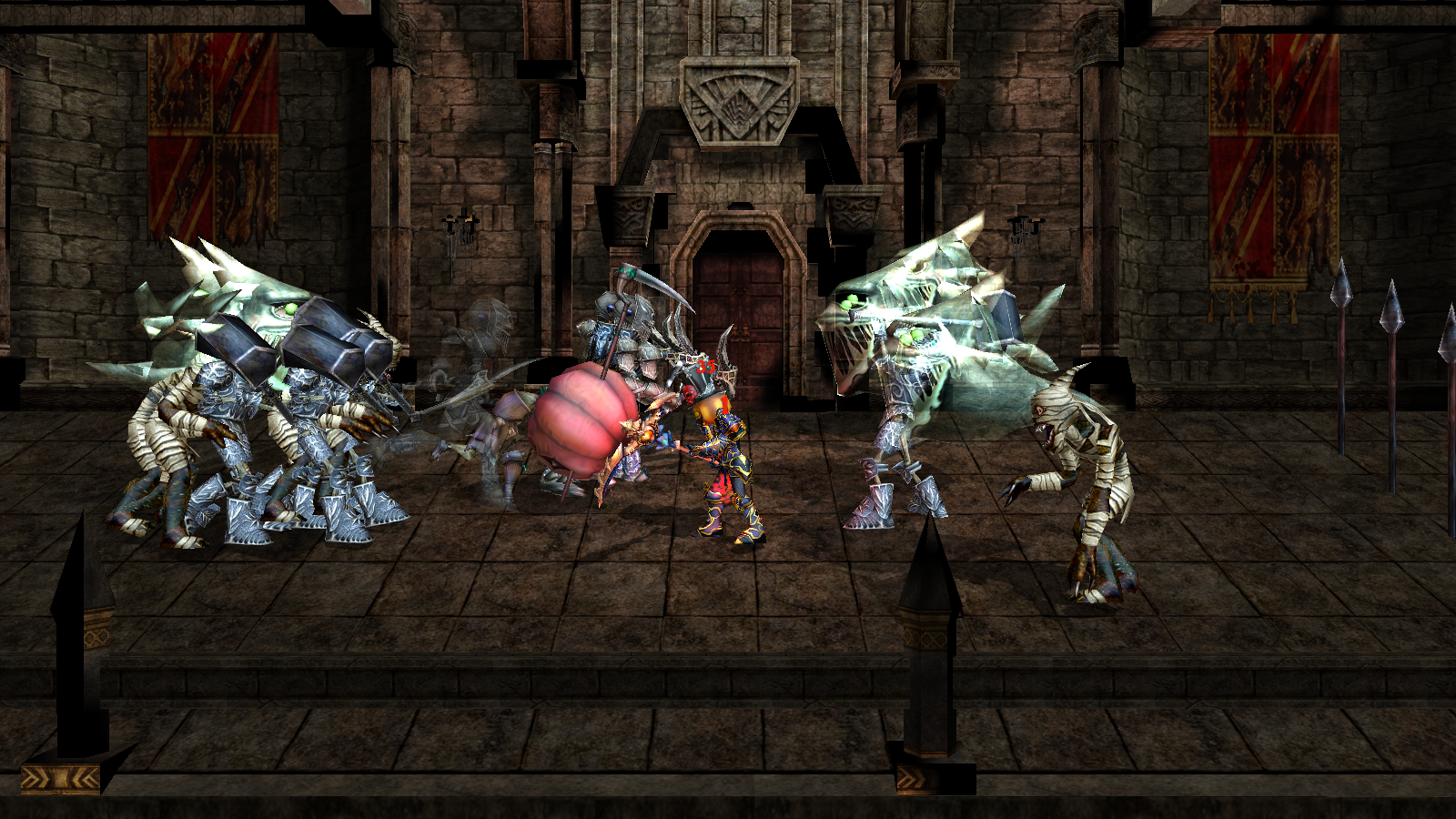 Inside of a Halloween Lantern you can mostly find candies, but also a special Halloween Hat!

This hat gives you quite some nice benefits! We'll let you find out in-game what it is ? 
And finally, Coin Shop exclusive Halloween Costumes, Maid Costume and Servant Costume:


The Spooky Halloween Expansion
Also, Halloween comes with new fully dyeable Halloween skins called the Spooky Set, two new Mounts and a new collectible Vampire Hat! Obtainable from the new Halloween Chest at the end of Ghost Castle!
Halloween Chest may not always drop in Ghost Castle, the chance it drops depends on your Party's Level. It always drops on the highest difficulty (140+). Wild Mounts may not always spawn either.
The Mounts must be captured and are char-bound. You're not the best mount tamer? Fear not, they're quite easy to get, I believe you can catch them! Don't miss out on adding them to your stable!
Spooky Set
dyeable



















Skeleton Hopy and Ghost Hopy Mounts


Vampire Hat
dyeable

---
Be the fastest with your group and win a Promissory Note from Blacksmith Goden each!
The Promissory Note permits you to perfectize one 146/148 normal set Equipment Item! (So Uppruni Gauntlets is not included)
| | | | |
| --- | --- | --- | --- |
|   | Group Rank |   | Reward for each Group Member |
| | 1st |   | Promissory Note for perfectizing one 146/148 normal set Equipment Item |
| | 2nd |   | Promissory Note for perfectizing one 146 Weapon or 148 Gauntlets, Boots or Bracelets |
| | 3rd |   | Promissory Note for perfectizing one 146 Weapon |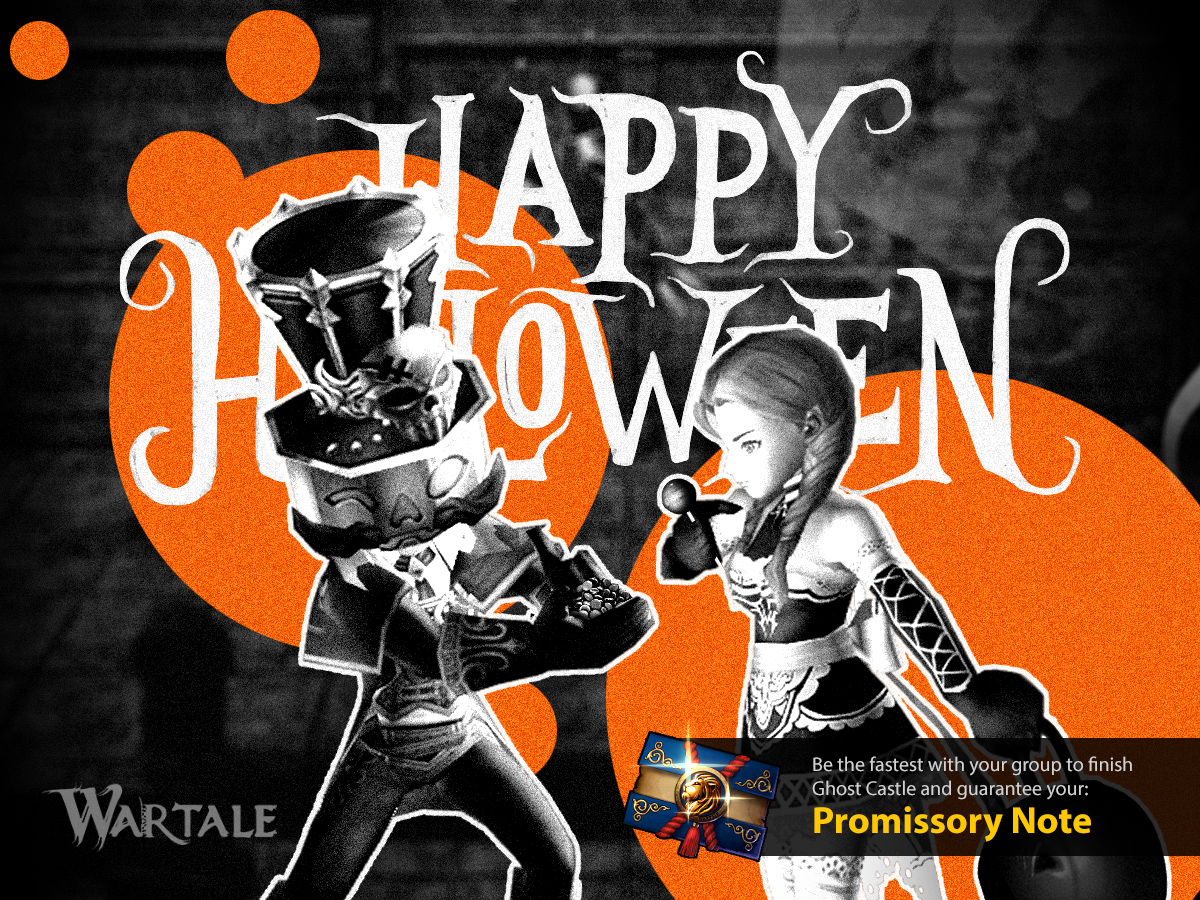 ---
Best Time Ranking
The top 3 groups with the best time to finish a Ghost Castle round on the highest difficulty (party level must be 145+) win a special reward at the end of the Event for each group member!
The chart below shows the best time score per player group over time. It shows the top 25. Time score on this chart is in seconds, and the lower is better!
Prizes will be given by 14 November
---
Don't eat too many candies and of course...
Have a spoooooky Halloween!