Requirements:
Reward:
Gold Bag (Doubles the maximum amount of Gold you can carry)
---
Description:
Head to Dungeon Keeper. He will ask you to hunt 100 monsters in Dungeon 2(50).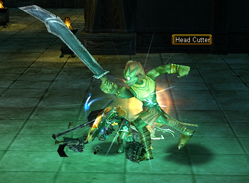 To keep track of how many monsters you killed, open the chatbox notice by clicking on 



After you killed the required amount of monsters, get back to the Dungeon Keeper and he will reward you.
1

1